"For 15 years, my first Gmail addon reached 150k people and averaged 4.7/5 in over 600 reviews. But since then, newsletters have risen as a wonderful source of knowledge - yet our inboxes can barely handle them. That's why I made Breef."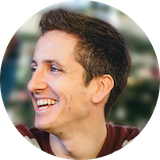 Andy Mitchell, founder (andym@getbreef.com)
Read At The Speed Of Insta
---
Can you imagine clicking through Twitter like you do emails in Gmail? Yawn, so slow.
Turn your topic emails into a single feed instead. Most emails just need skimming, so scroll and let your eye spot what matters.
Incredible Knowledge, Bite-Sized
---
Newsletters are brilliant in 2021, but they interrupt and clutter our urgent work emails.
Automatically sort your inbox into topics. When it's time to be curious, your favorite interests await.
Only The Purest Information Diet
---
Clean Your Inbox, Boldly
---
Cluttered by newsletters you never read, but scared of missing out if you unsubscribe?
Breef's lets you Trial Separate to drastically lower your distractions, but can be undone.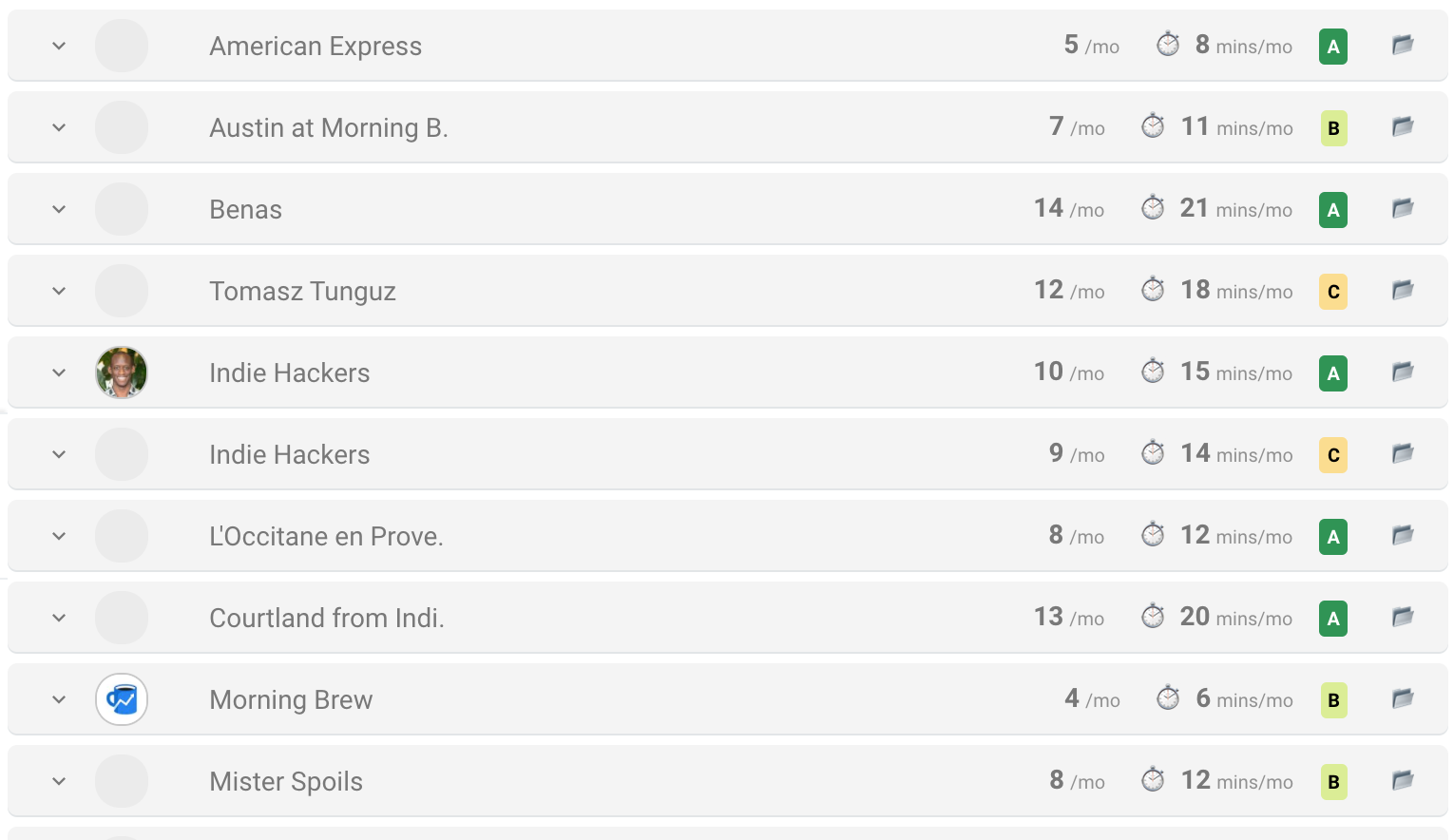 Discover Today's Top Thinkers First
---
"Newsletters? Pfft, borderline spam!" - everyone.
But, with a new generation of content creators in just about any genre you might be interested in (even daily 'cats in hats'), newsletters are on 🔥
Breef will recommend the freshest thinkers for your favorite topics, ranked by how much our community loves them.
"It makes sorting through your newsletters an absolute breeze"
Used by
---
Busy Professionals
Keep up with the topics and trends you love (without the overwhelm)
Content Curators and Writers
Increase the relevance of your reading to stay fresh. And find a new audience who'll love you.
Doing Deep Work and Getting Things Done?
---
In our increasingly distracted world, it's hard to argue there's any greater skill than focus. And that's exactly what Breef brings.
Find out how Breef fills an empty hole in our toolbelts for Attention Management - GTD in Gmail - Deep Work in Gmail
Privacy - your emails are unseeable
---
Notice how there's no cookie banner on this site? This site does not track you. Nor does it make use of 3rd party services that do. We're fully GDPR compliant.
Breef doesn't ask permission to - and cannot - read your Gmail. It simply rearranges Gmail's interface and makes recommendations based on your habits.
At present, no user data is stored about you on our server, it's all kept on your computer. If this changes with new features, Breef will ask for your approval before rolling them out (even then we think we can avoid storing any PII about you).
Pricing
---
Breef Lite for Gmail
Two scrolls per day

Up to 3 topics to organize newsletters into

Unlimited newsletter recommendations
Breef Pro for Gmail
Unlimited scrolling

Unlimited topics

Unlimited newsletter recommendations
Breef has a 100% monthly refund guarantee
Ready for a faster,
purpose-driven

inbox?
---
Curious how much time newsletters eat out of your day?
Breef will tell you. Then halve it.
There's a catch for the next few months - but just a small one. While Breef is still prelaunch, we're fast-tracking executives through the waitlist to focus on Breef's core value. It means there might be a bit of a wait.
Sign up now to receive
Hold your place in the line. Get access before everyone else.

A big prelaunch discount. Protected until the day you want to pay.

Our newsletter with Breef's developments, so you can make sure it's lovable.